Hi
My use case is this.
I've got a door prefab which has a Playmaker FSM where I use Master Audio Play Sound action to play audio when door is moved.
I also use Playmaker's own Audio Play action in the same FSM to play single shot audio.
Idea is to get Behavior designer detect audio with Can hear object -task to get location where sound originates.
Problem is that Behavior Designer detects when audio is played by Playmaker action but not when audio is played by Master Audio Playmaker action.
I asked this question on Master Audio support forum and he replied that I'd need to contact you on this matter. He said he's available to help you if you need it.
You can see the question here: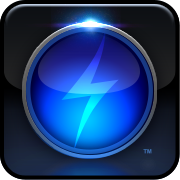 Hi My use case is this. I've got a door prefab which has a FSM where I use Master Audio Play Sound action to play audio when door is moved. Idea is to get Behavior designer detect aud
darktonic.freeforums.net