There are two ideas in the shop docs
- The functionality can be changed so that the are not duplicated and therefore sets a limit on the number of items that can be bought.
- You could also make it dynamic in the sense that you could buy back items that you just sold.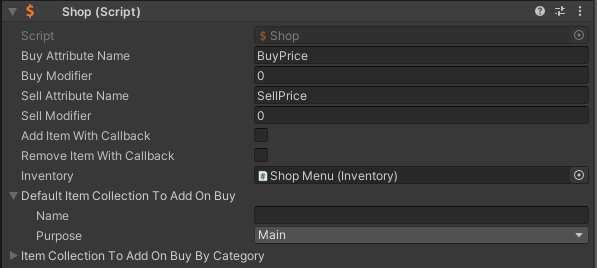 Shops are used to buy and sell items using currency. The currency could be anything. By default the shop can be used with Currency Collection . . .

opsive.com
Both of them are quite common requirements for a Shop solution.
Could you please add them as built-in feature?